SERVICES
Training and Consulting Services
The Industrial Emergency Council (IEC) was founded to serve as a link between the private sector and public agencies, focusing on the theme of emergency preparedness and response. The IEC offers a wide range of training and consulting services for public safety agencies, private sector companies, and the military.
We provide services in three ways. We offer open enrollment courses, client-based courses (closed course), and consulting services. Our consulting services include staff in-residence to perform ongoing tasks and assessments.
Employee Training
Employee training is perhaps the single most important process that organizations can invest in to keep their workers safe and to better prepare them to respond when an emergency occurs. That is why the Industrial Emergency Council offers a wide range of courses in many different areas including:
Hazardous Materials Education and Response
Technical Rescue
Confined Space Awareness
Aircraft Rescue & Firefighting (ARFF)
Supervision and Management for public safety personnel
Incident Command System
Marine Rescue and Vessel Operation
Emergency Response Team (ERT) education

First-Aid and CPR
Fire Extinguisher Training
Facility Safety and Inspections
Courses can be enhanced to address specific areas of concern or interest. Content can be adapted to reflect the materials or hazards employees are exposed to, the type of operations performed by your company, and your company's Standard Operating Procedures. Course scheduling is flexible as well.
Another advantage is the ability to consolidate training programs by blending multiple topics into one course. Blending multiple topics simplifies documentation and scheduling, while meeting many mandated requirements. It also provides continuity in training and team building that is sometimes not possible when the courses are presented separately. And, it often saves time and money by eliminating redundancy between classes.
One of the Industrial Emergency Council's strengths is the partnerships formed with other private and public agencies both on state and national levels. Several of our courses carry certifications from the Federal Emergency Management Agency (FEMA), the Department of Transportation (DOT), and/or state agencies such as the State Fire Marshal's Office, the California Office of Emergency Services.
HOST A COURSE AT YOUR LOCATION
Some of our courses first require a host agency's engagement to provide a site to hold the course. If you are an agency willing to host a course but don't feel you have enough students to participate, please contact us so we can utilize the benefits of open-enrollment to make this training feasible.
Experienced Instructors
Our courses are taught by a team of active and retired fire and rescue industry professionals with extensive hands-on experience.

Regulatory Compliance
Our course presentations meet the standards established by federal regulations such as OSHA, EPA, NFPA, FAA and the State Fire Marshal.

Customized Courses
Course may be enhanced to address specific areas of concern or interest, such as company site specific concerns and chemical specific hazards. Course scheduling is flexible as well.
Consolidated Training Programs
Blending multiple topics provides continuity in training and team building, and simplifies documentation and scheduling.

Partnerships
One of our strengths is our ability to form partnerships with other agencies and companies to bring a richer student experience to our courses.

College Accreditation
Many courses are taught through the California Community Colleges, making it possible for students to earn community college semester units.
Wildfire Mitigation Program
Defend your business or home from the threat of wildfire. Our NFPA Certified Wildfire Mitigation Specialists will provide you the knowledge to mitigate the threats surrounding your home or commercial building within the Ignition Zone. The Ignition Zone is the area on your property that surrounds your commercial structure or family home.
We will conduct a thorough assessment based on NFPA Standards and decades of wildland firefighting experience to provide you with the needed education to withstand the threat of a wildfire. IEC utilizes a three-pronged approach to make your building safe: 
Education

Thorough site assessment review with focus on personnel education for future
Vegetation placement/removal education
Building renovation suggestions on existing construction
Reinforcing cost effective ways of enhancing protection that makes sense through good NFPA practices

Planning

New construction site placement and development
Pre-development mitigation planning
Existing development mitigation planning
Fire safe council planning and consultancy
City management guidance and involvement in all phases of vegetation management

Maintenance

Annual site assessment
Mitigation team development
Guidance in setting up a realistic maintenance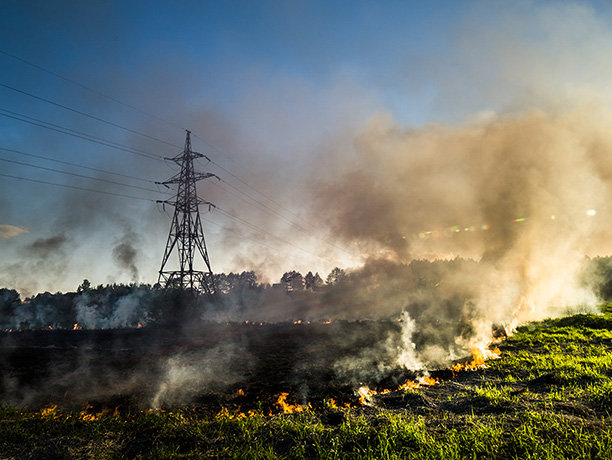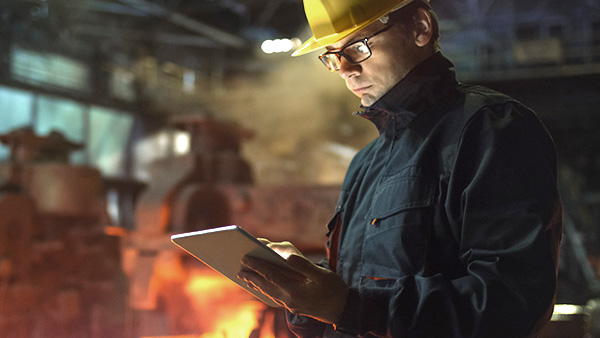 Site Assessment
The Industrial Emergency Council offers site safety assessments to assist businesses with regulatory compliance in the areas of emergency preparedness and Injury and Illness Prevention programs.
The goal is to create an effective safety program that results in a safer workplace; greater protection of life, property and the environment; reduced liability exposure; higher profits; and quicker business recovery if a problem does occur.
Contact us for more information or to schedule a site assessment.
In-Service Training
The Industrial Emergency Council has partnered with Community Colleges to enroll your agency in a college course that is designed to support ongoing training programs. Participating in this program helps mitigate course delivery costs, generates funds for your organization, and enrolls students in a recognized college program providing college units and an official record of their participation.
In-Service Training is available to public and private agencies, including fire districts and departments, private fire departments, and emergency response teams (ERT). There are more than 25 agencies and companies throughout California participating in IEC's in-service training program, which continues to grow.
This is an efficient way to maximize your training efforts. Please contact us for more information on enrolling your agency and personnel in the In-Service Training Program: info@iectraining.org.