ABOUT
Industrial Emergency Council
Industrial Emergency Council (IEC) was created as a 501(c)(3) in 1979. Following a serious hazardous materials incident on the San Francisco Peninsula that injured multiple firefighters, industry and fire department representatives created IEC to address common emergency preparedness and response issues in a collaborative fashion.
With an initial focus on hazardous materials education, prevention, and response, IEC's course offerings expanded into a broad list of subjects focused on safe and effective response to critical incidents, preventing incidents through education, and the skills development of first responders.
IEC has delivered over 300 courses per year for several years, including 2020 and 2021. Although we prefer an in-person learning environment, our staff was able to provide a virtual learning environment, which is a critical resource when attempting to maintain a training and certification schedule.
Our Instructors
Our instructors have a significant background in their respective fields. IEC management pursues instructors from across the United States to provide our students with the best learning experience possible.
Our Clients
The scope of our clients is comprised of public safety agencies, private sector companies and the military. IEC has evolved with the changes in research and manufacturing processes, including the proliferation of bio-tech research.
We are familiar with dealing with public agency, corporate, health care, and military facility and purchasing practices. Regarding the military, in 2021 alone, we have provided service to the Army, Air Force, Navy, and Marines.
Certifications, Accreditations and Recognitions:
Apprenticeships (U.S. Department of Labor, California Department of Industrial Relations)
California Specialized Training Institute
California State Fire Marshal
Medic First Aid International
American Heart Association
California Community Colleges
Federal OSHA 29CFR 1910.120, Cal/OSHA Title 8, EPA 40CFR, DOT 49CFR and other government training mandates.
BRUCE MEISENBACH – EXECUTIVE DIRECTOR
Bruce Meisenbach enjoyed a 33 year career in the California Fire Service. The last 26 years of his career was spent with the Redwood City Fire Department. During his time in Redwood City, Bruce was a member of the San Mateo County Hazardous Materials Team, the Coordinator of the City's Office of Emergency Services, Coordinator of the Department's Create a Smile Foundation, Co- Coordinator of the City's Police & Fire Toy Drive, and managed the Department's Safety Equipment program.
Mr. Meisenbach is a proud alumnus of De Anza College and San Jose State University and holds a California Community College Teaching Credential. Additionally, he is an Outreach Instructor for the California Specialized Training Institute, the Governor's Office of Emergency Services, and American Heart Association.
His affiliation with the IEC dates back 23 years when he began assisting with the delivering State of California certified Hazardous Materials training. He became the Hazardous Material Coordinator in 2005, appointed to Deputy Director in 2011, and was named Executive Director in 2012.
RICK FRANCHI – DIRECTOR OF OPERATIONS
Rick Franchi joined IEC as a Training Coordinator in October, 2012 after retiring from a 30 year career in the fire service. Most recently Rick worked as a Fire Captain for the City of Redwood City. During Rick's tenure in the fire service, he served on many committees including Hiring, Human Relations Committee and heading up the air pack program for the department.
In addition to his career in the fire service, Rick has also held a private sector job for over twenty years, working in management for an emergency services company. Rick's background in fire service coupled with his private sector management experience brings a well-rounded perspective to his role at IEC.
GERALD KOHLMANN – SPECIAL PROJECTS COORDINATOR
Gerry started in fire service as a volunteer for the Redwood City Fire Department in 1975. He became a career firefighter in 1977 and served in the Redwood City, San Jose and South San Francisco fire departments before retiring in January 2018. During this period, Gerry also worked in the private sector and for a public utility.
Having had a strong interest in training, he holds a California Community College Teaching Credential. His formal education includes an Associate of Science degree in Fire Protection Technology; a Bachelor of Science degree in Occupational Studies from CSU Long Beach; and a Master of Science degree in Emergency Services Administration from CSU Long Beach.
He was fortunate to have a very diverse career that included being a charter member of the San Jose Fire Department Hazardous Materials Team; being assigned to the San Jose International Airport ARFF fire station; working as a Fire Prevention Inspector focused on the storage of hazardous materials; and to serve as a member of US&R Task Force CA-TF3.
Gerry has had a long history with IEC having provided instruction in Heavy Rescue/Rescue Systems I and the Incident Command System. His current responsibilities include working with IEC's Aircraft Rescue Firefighting program, program analysis, and internal process refinement.
DAN BELVILLE – URBAN AREAS SECURITY INITIATIVE (UASI ) COORDINATOR
Dan Belville is a fire and emergency response service special advisor with 38 years experience in the fire service. He has served as Fire Chief for the Cities of San Mateo, Foster City and other interim assignments totaling nine years as chief. In addition to extensive municipal government experience, his last two assignments include comprehensive work with fire districts.
As fire chief, Dan led or helped develop numerous strategic planning efforts that included multiple agency participation. He participated in the development of San Mateo County's model ALS/JPA program, managed the County's Hazardous Materials Emergency Response and Recovery Program, and was the principal executive in the Foster City/San Mateo joint fire administrative merger. He was a founding member of "Fire Safe" and proponent of multiple JPA's throughout San Mateo County.
His career can be characterized as being highly collaborative with regard to joint ventures, mergers, partnerships and professional relationships. He is an advocate for a well-managed, highly educated fire service that embraces change and the need to re-examine the delivery of fire protection and emergency response services.
Dan is a member of the International Association of Fire Chiefs, the National Fire Protection Association, California Fire Chiefs Association and served on the board of Cal Fire Chiefs Operations Section. He holds an MPA in Public Administration from California State, Hayward (East Bay) and is a California Certified Chief Fire Officer.
KEVIN MCWHIRTER – STATE FIRE TRAINING COORDINATOR
Kevin McWhirter comes to the IEC after spending 32 years with the Millbrae and Central County Fire Department.  Kevin served as Division Chief in Training for 14 years.
As Division Chief of Training Kevin was responsible for the Central San Mateo County Training Division that provided services to the fire departments of Belmont, Foster City, San Mateo, Central County (Burlingame, Hillsborough, and Millbrae) and the San Bruno. The training division was responsible for all operational and EMS training.
Kevin's primary role with the IEC will be the State Fire Training program.
PAT CALLAHAN – TRAINING COORDINATOR
Pat served six years in the Navy, four of which were spent on active duty onboard the USS Enterprise (CVN-65) Alameda. There, he received training in shipboard and aircraft rescue firefighting followed by two years in the US Naval Reserve with Special Boat Unit-11 Mare Island.
Pat retired in December 2017 from Sacramento Metro Fire after a 30 year career.  During that time he served as the EMS Operations Officer, Paramedic, EVOC Instructor, Swift Water Rescue Instructor, L280m leadership instructor, Rogue Jet Boat River Operations Instructor, and was a member of the Hazmat Team. Pat also worked six seasons on a type 2 wildland IMT out of the Great Basin.
NICK WEBER – TRANSPORTATION SAFETY MANAGER
Nick Weber comes to IEC after 30 years in the Fire Service.  Nick retired in 2012 as a Battalion Chief with the Foster City / San Mateo Fire Department.  During his career Nick served as Operations Chief, Training Chief, Suppression Battalion Chief, and Safety Officer, and was in charge of the Apparatus and Vehicle Maintenance.  On his days off from the fire house Nick worked as the Transportation Safety Division Manager for and Independent Fuel and Oil Distributer in San Francisco.  He served there for over 30 years.  Nick has a diverse background to help guide IEC's transportation requirement.
GERALD STEIN – ARFF TRAINING COORDINATOR
Gerald "Sarge" Stein started with Industrial Emergency Council in 2018 as the lead ARFF Training Coordinator and lead instructor delivering 40 Hour ARFF Basics, Apparatus Operator training and "Live Burn" compliance Certification for FAR 139 and DOD Fire Departments.
Sarge started his career with 3 years Active Duty (1983-1986) US Naval Reserves on the USS Enterprise CVN 65 receiving training in shipboard and aircraft rescue firefighting, then served 2 years (1986 – 1988) reserve duty at Moffett Field for MMVU 0280. Sarge was then hired  (1987 to 1998) at the Port of Oakland serving at Metropolitan Oakland International Airport performing wide range of duties primarily in ARFF, EMS, Airfield Safety & Security roles including aircraft fueling and airport operations. When they merged with the City of Oakland Fire Department Sarge assisted with  ARFF training and earned a Cal State Certified Fire Control 5 "ARFF Basics" Senior Instructor in 2002 for the Oakland Fire Department.  He created a comprehensive ARFF Training Program that is still in use today by the OFD. Sarge consulted and trained for ARFF Pros Consulting L.L.C. and retired from the OFD after serving 16 years from January 1998 to November 2013.
Upon retiring from the Oakland Fire Department,  he was hired as a contract ARFF Fire Chief for Australian Hostile Environment Services/Falck in Papua New Guinea working for Exxon/Mobil at the KOMO Airfield in the Central Highland Region of Papua New Guinea.
MIKE BERRY – TRAINING COORDINATOR
Mike Berry currently works for the City of Torrance Fire Department and has been involved with the Hazmat Team and Program for 10 years. He has been involved in developing and implementing HAZMAT Standard Operating Guidelines for the Torrance Fire Department and has extensive operational experience.
Mr. Berry has been an instructor with the Industrial Emergency Council for 5 years. He now coordinates and helps to develop training and course curriculum for the IEC in Southern California. Mr. Berry is The President of BioSmart a company that helps multiple private industry companies develops their emergency operation plans and trains their personnel in the field for emergency response. Mr. Berry is an alumnus of the University of Oklahoma where he studied Communications and Political Science.
MARK BRIDGES – TRAINING COORDINATOR
Mark retired as a Battalion Chief from the Santa Monica Fire Department after a 34-year career.  Along the way, Mark became a Paramedic, taught EMT at a local community college and started the department's Hazardous Materials Program.  He was also the primary HazMat instructor for the department and organize several regional hazmat exercises, many of which received Department of Homeland Security Funding.  Mark received the Firefighter of the Year award twice and was recognized by the California State Assembly for his contributions to hazmat training.  Mark Joined the IEC team in 2014.
JIM O'DONNELL –  EXECUTIVE DIRECTOR EMERITUS
Founder of the Industrial Emergency Council which was established as a non-profit training and educational corporation on July 1978. Jim retired from South County Fire Department in 1996 as a Battalion Fire Chief after 40 years of service. He held the position of Executive Director with IEC which lasted until 2013 and then semi retired, but still holds an office at the training office.
LUCREZIA MOTA – ADMINISTRATIVE ASSISTANT
Lucrezia Mota joined IEC in 2016 to provide administrative support to the IEC coordinators to implement upcoming classes. Originally from Italy, Lucrezia grew up in Redwood City and graduated from Woodside high. She attended Canada College and later started a company named Skyway Communication. Lucrezia is a mother of three and married to retired Battalion Chief Tommy Mota.
OLLIE PATTUM – LOGISTICS TECHNICIAN
Oliver Pattum has been working with IEC since 2007 and has moved our supplies, resources and props around California. He is a Class A commercial driver and we rely on him to move our largest training props utilizing his experience as a tractor/trailer driver for United Parcel Service (UPS). Ollie worked for UPS for more than 34 years and achieved Circle of Honor driver status recognizing his accident-free record.
Ollie has been a Rotarian since 1979 and has participated in many humanitarian missions. Ollie is a past Parks & Recreation Volunteer of the Year in Foster City, California. He served 20 years on the Foster City Planning Commission, and was honored by the Foster City City Council with a proclamation for his exemplary service, having been appointed and reappointed through five terms on the Planning Commission. Ollie is community service driven and he supports IEC's training mission with the same high energy and respect he applies to all he does.
BEVERLY VELOZA – ADMINISTRATIVE SERVICES MANAGER
Beverly Veloza is our newest IEC team member. She comes to us with 20+ years of exceptional customer service. She has a strong dedication to delivering a successful IEC experience. Beverly and her husband enjoy classic car shows, softball and family time with their five children and their families.
CHRIS CAMPAGNA – TRAINING COORDINATOR/INSTRUCTOR
Chris retired as a Battalion Chief from the South San Francisco Fire Department after a 32–year career. During his career, he served the department as a paramedic, Captain, Training Officer and Operations Officer. Chris was a medical specialist and rescue specialist with FEMA's Urban Search and Rescue California Task Force 3 and deployed to the Oklahoma City bombing, 2001 World Trade Center and Hurricane Katrina to support rescue and recovery operations. Chris joined the IEC team in 2021.
CHUCK LAX – SPECIAL PROCESS COORDINATOR
Chuck Lax comes to IEC with 32 years of experience in the fire service. Chuck is currently working as a Battalion Chief with the Redwood City Fire Department. During Chuck's career he has served as a Suppression Battalion Chief, Training Chief & San Mateo County Haz-Mat Team Member for 16 years. Chuck is assigned to coordinating special projects and refining internal processes.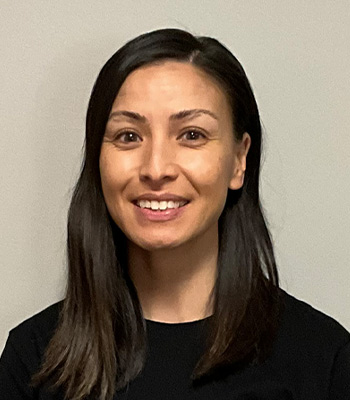 Myra Hadden
Administrative Analyst
C. Cindy Yuzon-Arroyo
Administrative Assistant
EXECUTIVE DIRECTOR EMERITUS
JOHN PAINE
John Paine is a consultant to the specialty gas industry where he has worked since 1971. He held a number of management positions (operations, sales, quality systems) in his 25 years with Liquid Carbonic Industries. He held leadership positions for SEMI (Semiconductor Equipment and Materials International) over the last 20 years and worked on behalf of the Compressed Gas Association (CGA) in the development of hazardous materials code language for the Uniform Fire Code. He is a graduate of San Jose State University with a degree in Chemistry.
ANDREW M. STARK
Andrew M. Stark (Fire Chief Retired) – Chief Andrew M. Stark is a veteran of 36 years in the fire service. He began his career in 1968 with the City of Oakland Fire Department, rising to the rank of Assistant Fire Chief-Operations. In 1992 Chief Stark left Oakland to assume the role of Fire Chief of the City of South San Francisco, and served in that capacity until joining the City of Pacifica in 1997. He retired from the fire service in 2004.
He has authored technical papers published by the National Fire Protection Association and the American Public Works Association and has spoken before professional organizations across America. He serves as an adjunct faculty member at FEMA's Emergency Management institute as well as the Center for Domestic Preparedness.
KEITH MARSHALL
Keith Marshall spent 32 years with the Burlingame Fire department. He retired in 2003 as Assistant Chief Fire Marshal. Keith's background includes a State of CA teaching credential and a career as a Fire service instructor since 1987. He studied at CSU Long Beach toward a Bachelor of Vocational Education Degree. Keith has taught classes for College of San Mateo, City College of San Francisco, and many other colleges throughout CA. He is currently the Fire Technology Program Director for the College of San Mateo, and has been in that role since 2004. He has been associated with IEC as a contract instructor since 1999 and is now a member of the Board of Directors for IEC. His background in teaching and training in the fire service provide a unique perspective to the IEC Board.
WILLIAM LENT
Bill Lent has been the Hazardous Materials Program Manager for San Mateo County's Environmental Health Division for the past 29 years. In this position he has managed a number of programs including the Household Hazardous Waste Collection Program. Currently Bill is responsible for the Division's CUPA program that includes the hazardous waste, underground tank and other hazardous materials regulatory programs. He is the past chair of the California CUPA Forum and is currently a member of the CUPA Forum Board as the CCDEH representative. In addition Bill coordinated the County's Hazardous Materials Emergency Response program for the Joint Powers Authority for 15 years and has been a member of the response team since it was formed in 1985. In that capacity Bill has responded to more that 500 Hazardous Materials Emergency Response calls throughout the County. In 2011 Bill received the California Environmental Protection Agency's "Environmental Achievement Award" and the Cailfornia CUPA Forum's "Outstanding CUPA Individual Award" in 2005.
Bill has been the Conference Chair for the annual "Certified Program Training Conference" twelve times. The "CUPA Conference" is the premier training event for regulatory staff throughout California, and attracts more than 1400 attendees and provides over 100 technical training sessions each year. Bill has been the statewide Training Coordinator for the California CUPA Forum for the past ten years.
Bill has been involved in a number of enforcement cases involving both hazardous waste and underground storage tanks. He has received specialized training in Emergency Response, Hazardous Waste Management, Weapons of Mass Destruction, etc. He has been called as an expert witness routinely for trials involving hazardous waste. Bill has a B.S. in chemistry from Chico State, and managed an analytical laboratory prior to coming to the county.
MICHAEL VELASQUEZ
Michael Velasquez (Deputy Fire Chief Retired) – Michael is a 39-year veteran in the California fire service with Cal Fire and local government. He began his career in 1968 at 17 as a seasonal firefighter in Fresno County.  For 30 years he worked in various programs; paramedic, Helitack, fire prevention/law enforcement, and as an Assistant Chief of Operations in San Mateo County. He also served 10 years on the command staff of a Cal Fire and USGS Type I Incident Management Team.
In 2001, Michael's career shifted to local government as the Training Bureau Chief and Deputy Chief of Operations for the City of San Mateo; he ended his veteran career in 2008 as the Deputy Chief with North County Fire.
In 2008 through IEC, Michael and other retired fire chiefs introduced the incident management system to the officers, directors and supervisors of Pacific Gas and Electric Company (PG&E). After the San Bruno explosion, he and others presented utility safety training to public safety-first responders and provided the collaboration between utility operations and these agencies during emergency incidents, Michael retired from PG&E in 2016.
Today, through two local non-profit organizations, Michael leads efforts to provide for those in need in the communities in northern Sonoma County.
PAT O'BRIEN
Retired South San Francisco Battalion Chief after 31 years of service.
Training Chief, Fire Suppression Chief and Strike Team Leader.
Received paramedic training at Stanford University Medical Center.
Paramedic Field Preceptor, tutor at Stanford Medical Center Paramedic Program.
Attended National Fire Academy course "Managing EMS Programs".
Developed and implemented ALS ambulance transportation program.
American Heart Association instructor including Advanced Cardiac Life Support, CPR and First Aid. Medic First Aid instructor. Red Cross instructor.
Appointed to the San Mateo County Emergency Medical Care Committee
AA degree from Skyline College. Attended Long Beach State Vocational Ed program with emphasis on Emergency Management
California Community College teaching credential.
Hazmat Technician and Outreach Instructor in several subjects for the California Specialized Training Institute.
Instructed for International Association of Fire Fighters (IAFF) for First Responder Operations and Confined Space Awareness.Past instructor at College of San Mateo Fire Academy and Merritt College. Served as Deputy Director for the Industrial Emergency Council from 2001 to 2011. Several years after service in Vietnam with the U.S. Air Force, joined the California Air National Guard 129th Air Rescue and Recovery Squadron at Moffett Field as a C-130 Crew Chief. Saw service in Turkey as part of the American Expeditionary Force and in Kuwait after Desert Storm. Retired after 21 years of military service.
 In 2008 through IEC, Michael and other retired fire chiefs introduced the incident management system to the officers, directors and supervisors of Pacific Gas and Electric Company (PG&E). After the San Bruno explosion, he and others presented utility safety training to public safety-first responders and provided the collaboration between utility operations and these agencies during emergency incidents, Michael retired from PG&E in 2016.
Today, through two local non-profit organizations, Michael leads efforts to provide for those in need in the communities in northern Sonoma County.
PETE NANNARONE
Pete Nannarone is an Instructor at College of San Mateo in the Administration of Justice Division. He instructs classes in Criminal Law and Legal Aspects of Evidence.  Previously, Pete was the Police Commander of the San Carlos Police Department.
Pete is the past President of the San Carlos Rotary Club and currently serving as the district trainer. He was named  "San Carlos Citizen of the Year" in 1999 for his work with youth in the community and his volunteerism. Pete is married to wife Leslie. He enjoys traveling and his grandchildren.
ROB SILANO
A public safety professional, Mr. Silano has over 35 years of combined law enforcement and emergency management experience. Presently, Mr. Silano is an Intelligence Officer as a Senior National Security Intelligence Analyst for the Northern California Regional Intelligence Center in San Francisco, CA. In the past, he served as the Chief of Threat Intelligence assigned to the Northern California Regional Intelligence Center, representing the California Emergency Management Agency. The NCRIC is one of 77 DHS Fusion Centers specializing in research involving the terrorism threat and emergency management situations as it relates to law enforcement, fire, public health, emergency services and the private industry.
Director Silano serves the fire district as the Vice President. In that capacity, he serves on the Strategic Planning Committee and represents the district on the San Mateo County (LAFCo) Local Agency Formation Commission and the San Mateo County Board of Supervisors. Additional duties include, being a voting member of both the Board for the San Mateo County Pre-Hospital Emergency Medical Services; Joint Powers Act and the California Special Districts Association.
As a private safety professional, Mr. Silano has served in various capacities within Emergency Management, Loss Prevention, Security Operations and Corporate Investigations. He holds positions on three (3) company boards of directors, one (1) a non-profit organization.
In the past, Mr. Silano has had experience in domestic and international operations as a former U.S. Department of Justice Special Agent with the Drug Enforcement Administration. Former Special Agent Silano has held positions as a City of Miami Police Officer, Task Force Commander, Police Instructor, Supervisory Special Agent, and a Senior Manager with the U.S. Department of Justice, DEA. He holds a Top Secret Government Clearance, Baccalaureate and Master's Degrees and is a graduate of the FBI National Academy Session 158.
Director Silano is married and has lived in Menlo Park since 1988. Rob and Barbara have 2 grown children that have attended Menlo Park schools.
All logos are registered trademarks of their respective holders. The MEDIC First Aid logo is a registered trademark of Health & Safety Institute or its affiliates. All rights reserved.