Hazardous Materials Response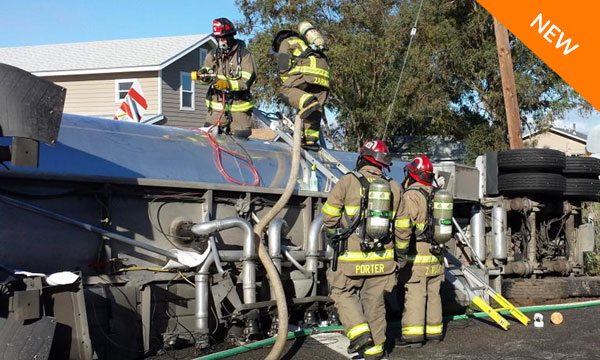 HazMat Stinger Operations
IEC is now offering an eight-hour course on Stinger Operations which includes a comprehensive morning classroom session and an afternoon hands-on session. Detailed information on DOT 406's and vacuum/pump-off trucks will be presented. The course also instructs students on grounding, bonding and drilling.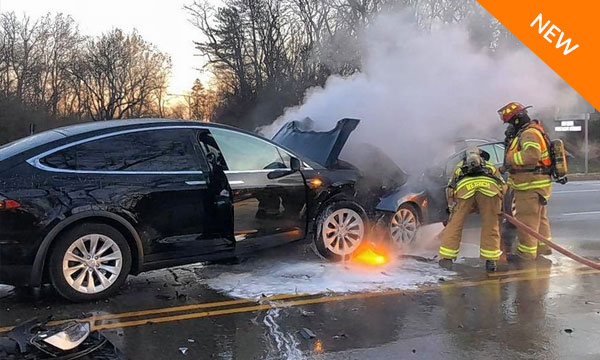 Lithium Battery Emergencies
This 4-hour course explains what lithium-ion batteries are, how they are constructed, where they are used, safety concerns, and how they can cause fires and explosions. You will learn how to identify situations in which batteries may be involved and the current strategies and tactics for responding to battery incidents.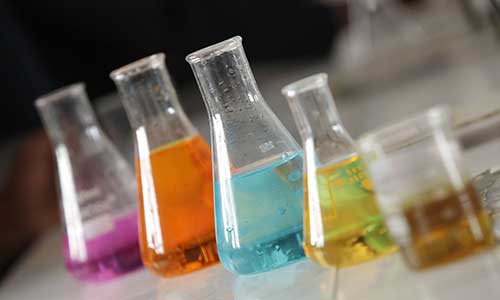 HazMat Technician 1B – Applied Chemistry
Amplifies basic chemistry with an introduction to monitoring/measuring devices, technical referencing, wet chemistry, and toxicology. The didactic and hands-on format serves to instruct students in the nuances of behind-the-front-line operations at a hazardous materials event.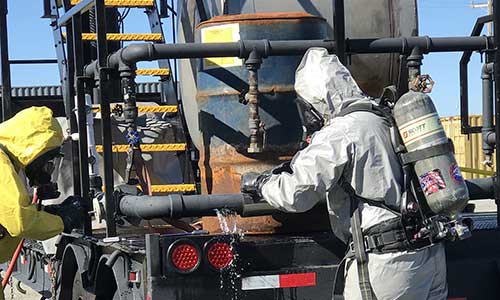 HazMat Technician 1D – Tactical Field Operations
This class concludes the technician series with classroom and hands-on topics including terrorism, damage assessment, legal framework, regulations, tactical operations, medical monitoring, rescues contingencies, heat stress considerations when wearing CPC/PPE, decontamination, and Level A scenarios.  All the skills necessary to take offensive control of hazardous materials incident are taught.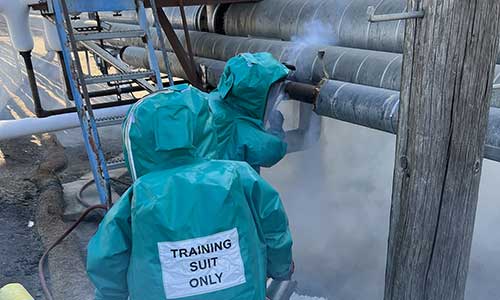 HazMat Specialist 1G – Tactical Field Operations
Consists of various scenarios that are conducted to challenge the students from both a ICS Management Position and a hands-on offensive control / decontamination team position.  All the students training from HM Tech 1A – 1D and HM Spec 1F modules will be challenged from a classroom setting to field scenarios.  40 hours.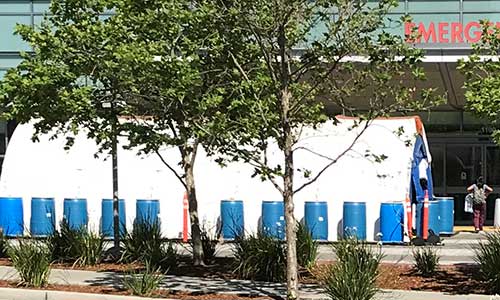 First Responder Operations Decontamination for Healthcare
This is a 16-hour program conducted over a two-day period. This course, certified by the California Specialized Training Institute (CSTI), a part of the California Office of Emergency Services, is the standard for First Responder training in California. This course meets the OSHA HAZWOPER training requirements for emergency response personnel. Topics covered during the course include:
Importance of Safety, Isolation and Notifications 

Use of the Incident Command System (HEICS) and risk analysis 

Use of correct type of Personal Protective Equipment 

Donning and doffing of chemical protective clothing 

Decontamination using appropriate Personal Protective Clothing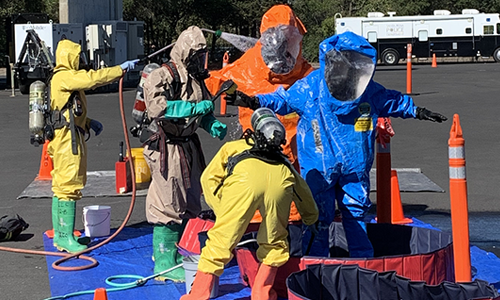 First Responder Operations Decontamination
This course is designed to train First Responder Operations level personnel to perform technical decontamination during a response to a hazardous materials incident. This is a hands-on course. Participants will don and doff Level-B personal protective equipment and will perform decontamination in functional exercises.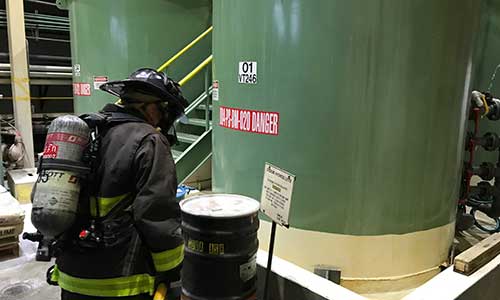 First Responder Operations
To train persons to recognize a hazardous materials incident and implement actions to protect themselves, the public, the environment and nearby property while responding in a defensive fashion. The FRO will learn to contain the release from a safe distance, keep it from spreading, and prevent exposures.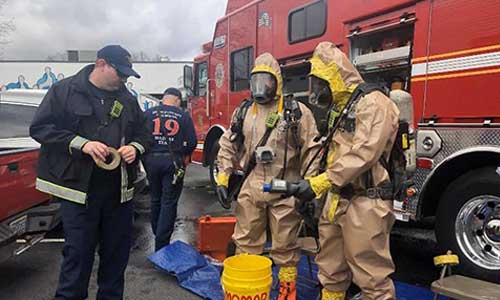 HazMat Incident Commander
This course provides the tools a person needs to assume command & control of an emergency response to a hazardous materials incident. It focuses on the legal and practical requirements to safely and competently manage a hazardous materials incident. Instructional methods include class activities, case studies, and tabletop exercises, with an emphasis on hands-on decision-making. This program meets OSHA requirements and NFPA recommendations for training at the Incident Commander level.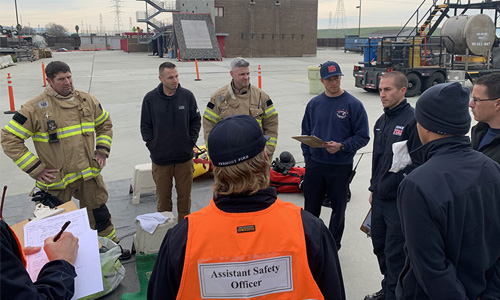 HazMat Assistant Safety Officer (HMASO)
The goal of this course is to provide Hazardous Materials Technicians/Specialists with the knowledge and skills to become competent Assistant Safety Officers-Hazardous Materials (ASO-HazMat) within the HazMat Group of the ICS. The intended outcomes for this course are to ensure that participants will be able to identify, inventory, and analyze the hazards and risks involved in an incident and take appropriate action, either through direct intervention or by contacting the responsible supervisor with recommendations for minimizing risk. The ASO-HM also assists in the preparation and development of components for event-specific and site-specific plans (ICS 208HM) that involve personnel safety. Finally, the student will have the ability to plan a safe hazardous materials response that is consistent with the emergency response plan and the organization at a terrorist incident.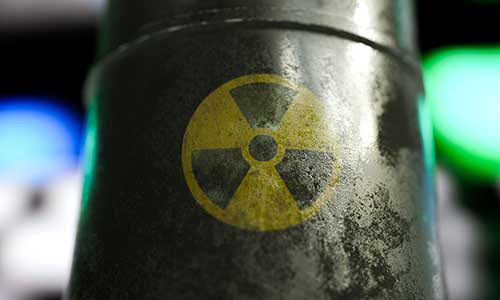 HazMat Weapons of Mass Destruction Terrorism for the Technician/Specialist
This course focuses on the unique challenges that responders face during a weapon of mass destruction (WMD) or terrorist incident. Upon completing the course, students will be able to recognize a WMD/terrorism incident and take appropriate actions to prevent the spread of the WMD hazard. Major course topics include assessing WMD hazards, predicting the likely behavior of WMD materials, effectively operating and communicating in a unified command structure of the Incident Command System (ICS), determining detection equipment and personal protective equipment (PPE) needs, performing emergency decontamination, and identifying defensive strategies for a WMD incident.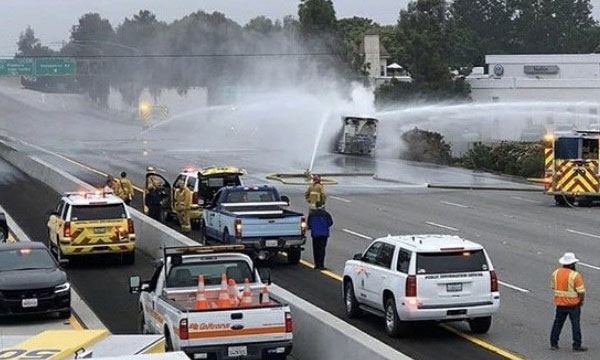 HazMat Technician/Specialist Reference Refresher – 8 Hours
This course is applicable to all HazMat Technicians and Specialists. Relevant HazMat reference books and contemporary computer-based programs will be reviewed. A significant portion of the class consists of an "in-depth" look at the PEAC Program, including; review of all the icons, creating an incident, and developing an IAP with PEAC. The day concludes with tabletop exercises coming from real world emergencies where the students will perform instructor guided research.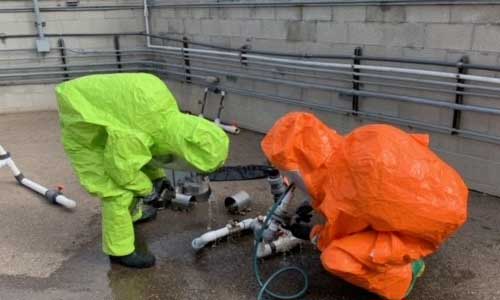 HazMat Technician/Specialist Refresher – 24 hours
This 8-hour refresher course reviews the skills and knowledge required of HAZMAT Technicians/Specialists who respond offensively to releases or potential releases of hazardous materials for the purpose of controlling the release. The class is split between classroom and hands-on.  Topics include; review of chemical terms and properties, chemical testing, monitor use CGI's, PID, RAD), CPC/PPE review (including suits, gloves, boots), plugging and patching equipment and new technologies. The hands-on portion includes taking the student through the steps necessary to mitigate complex, scenario-based HazMat/WMD incidents. Participants work in teams on coordinated responses, working within the HazMat Group to mitigate given scenarios. A full debrief is completed prior to the conclusion of the course.